Plant Hunting in Kashmir
"If there is a heaven on earth, it is here, it is here, it is here."

So the great Mughal emperor Jahangir is said to have exclaimed about the valley of Kashmir, on the Himalayas' western slopes. Around 1620 he created the royal pleasure gardens of Shalimar Bagh in this earthly paradise. The design of the gardens exploited the mountainous terrain and copious natural springs to produce great terraces and cascading water features, while offering dramatic views of the valley and its beautiful Dal Lake. Other Mughal gardens were laid out nearby, and soon the Kashmiri city of Srinagar became the summer retreat for the Mughal court.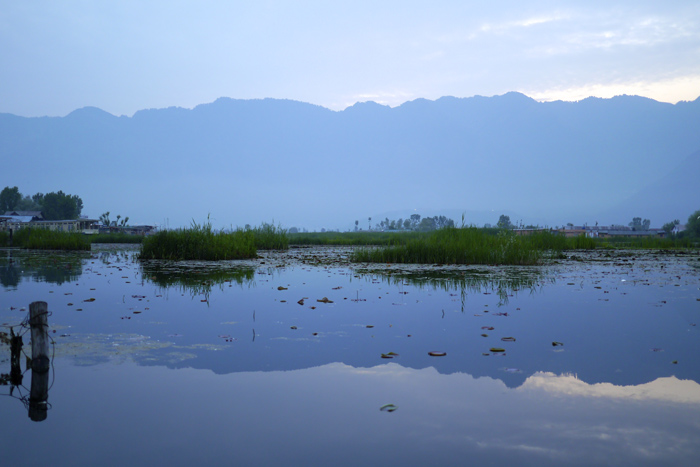 Today, four hundred years later, these exquisite gardens offer perhaps the best surviving depiction of the Mughal period in Kashmir, and have been described as one of the peaks of Islamic garden art. Time, urban development, a loss of artisanal skills, and the sheer number of visitors have, however, taken their toll. Since 2005 the government of Kashmir has been funding extensive work to restore the gardens' various buildings and the glorious central water channel with its chutes and fountains.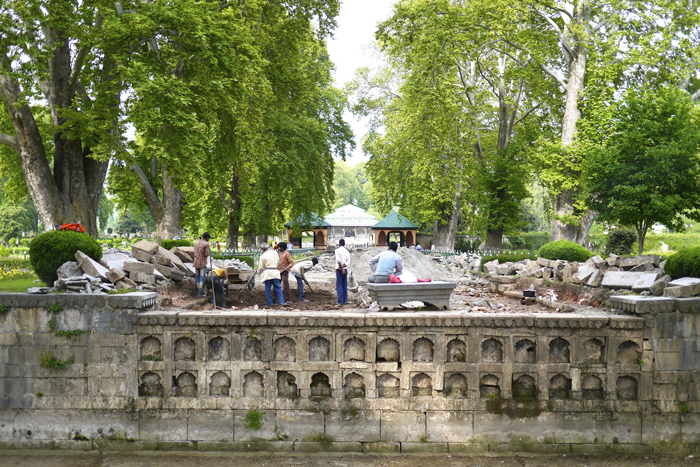 Re-establishing more authentic planting patterns is the next challenge. The emperor Jahangir wrote evocatively of Kashmir's many luscious fruits, its great trees with their welcome shade, and the fragrance and beauty of its flowers. Sadly the plantings in his royal gardens have gradually eroded to little more than the standard style of municipal parks, with lawns, little clipped shrubs, island beds of annuals, and narrow strips of pansies and standard roses running parallel to the water channel. At Shalimar, the avenues of majestic, ancient chinar trees (oriental planes) are probably the only part of the current planting that emperor Jahangir would recognize.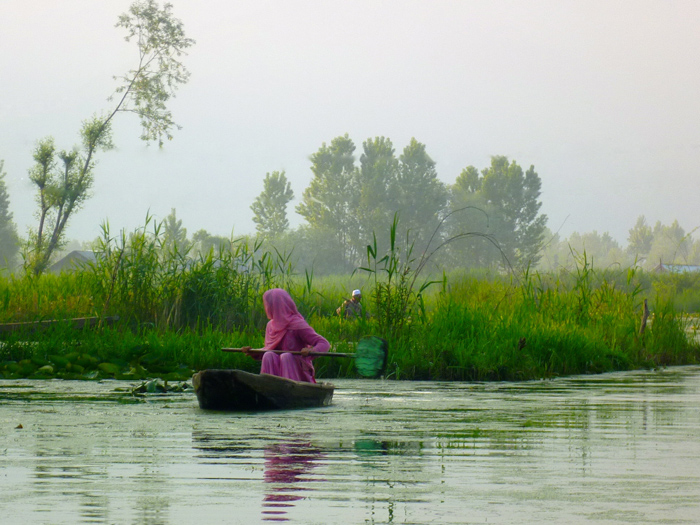 It will not be easy to restore the horticultural character of these gardens: there are neither original plans for Shalimar, nor any examples of authentically planted Mughal gardens anywhere in India or Pakistan. So some academic research is now underway to identify how the gardens may have been planted in the early seventeenth century. An expert team has been consulting a variety of sources from the period, including Jahangir's writings, travellers' accounts, and miniature paintings, to identify plants that were grown in Kashmir and in other Mughal gardens around the time Shalimar was created.

So far, the research has uncovered many tantalizing references. There are descriptions of orchards of peach, apricot, cherry, mulberry, pear, and citrus. Alongside this are mentions and images of scented plants, including varieties of jasmine, crocus, narcissus, rose, lilac, and violet, as well as wallflowers and herbs. Jahangir and his contemporaries also praised the beauty of flowers such as hibiscus, delphinium, lotus, helianthus, tamarisk, and hollyhock, and admired the grace and stature of trees that included cypress, willow, oriental plane, and poplar.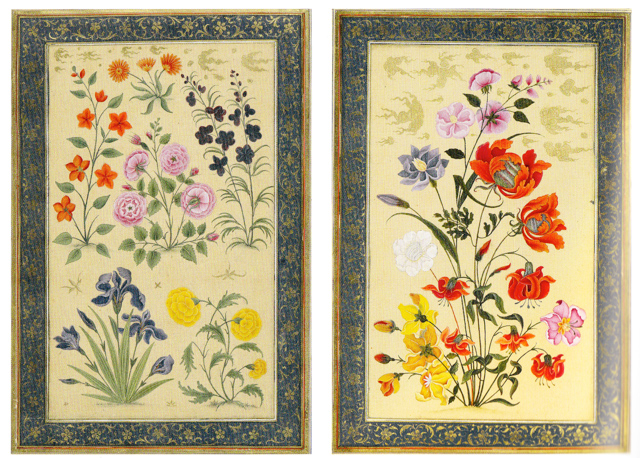 These lists of plants, although they create a wonderful sense of lushness and beauty, of fecundity and fragrance, are only small first steps in the plans to re-establish authentic planting patterns at Shalimar Bagh. The expert team leading the research is now working to cross-check the lists and to match the old Persian and Kashmiri names to exact plant species. The team hopes to conduct scientific and archaeological investigations on site in the future.

It will be some time before there is clear agreement on how Shalimar Bagh might be planted in the future. But it is exciting to think that one day we may see the gardens' terraces and water features adorned again with the abundant orchards and mass of flowers that led a Mughal emperor to believe he had found heaven on earth.

Photo credits: Top, Jill Sinclair; Middle, top, Saima Iqbal; Bottom, Jill Sinclair