When Soil Science Becomes a Hit Single
When pop groups with Top 40 hit singles disband, their constituent members often become accustomed to fame and extravagant lifestyles. But for James Cassidy of Information Society, being found bloated in a room scattered with empty beer bottles and pizza boxes didn't seem even remotely appealing. Instead, he became a soil and organic agriculture expert.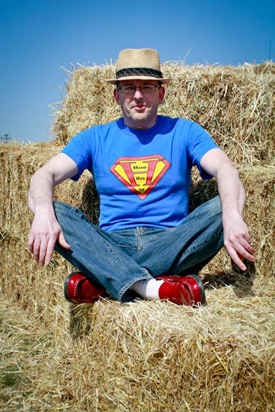 The decision to do so was "completely serendipitous and unrelated" to the undertones of social consciousness conveyed by the group, for which he played bass and keyboards from the early '80s to the early '90s. Their 1988 breakout hit "What's on Your Mind (Pure Energy)" became a dance chart sensation.

Not having wanted to be in a band in the first place, leaving the music industry was a relatively easy decision to make for Cassidy. "The music industry is the worst, second only to the fashion industry, for being completely corrupt and dishonest," he said.

The driving force behind Cassidy's move towards nature was his search for authenticity in his adult life. He says that young people usually gravitate towards a certain artist's music because the emotional content or the subject matter seems authentic. However, once an artist achieves a high level of popularity, that authenticity is lost in the same way a growing child eventually loses his or her innocence. What Cassidy saw as truly authentic was the earth, since all things in life originate from it. He says, "everything from playing bass in a rock band to growing organic crops is made possible by the fact that there's abundant energy in [the earth's] soil."

This idea became a teachable subject for Cassidy after taking a series of courses at both a community college and Oregon State University. Having received his Master's in Crop and Soil Science from Oregon State, he now teaches courses and uses a plot of land not far from campus for his Organic Growers Club. The club, which he founded 12 years ago to give students practical experience in growing and selling plants, initially faced opposition from other departments at the university. Cassidy noted that some faculty members dismissed the club's land as a waste of research space and argued that it could be used more wisely. Today, he said, the Growers Club's practical opportunities are "a magnet that attracts new students" to Oregon State.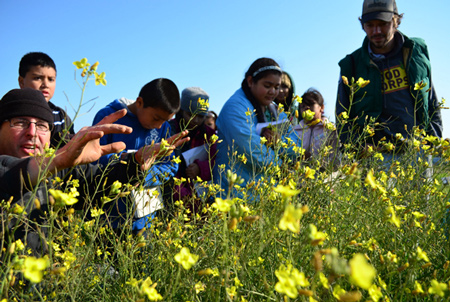 Cassidy thinks that this shifting trend is evidence of an overall change in young people's mindsets. "Youth culture has evolved in that they see that pop culture is bullshit, and that the real authenticity is found in nature and where your food comes from," he said.

When it comes to growing, Cassidy doesn't have a particular type of plant he prefers. Instead, the soil dictates what he grows. In sandier soil, he plants his annuals; and, in more clayish ones, his perennials.

Today, Cassidy enjoys a healthy mix of soil science and music. Since 2006, Information Society has ostensibly been back together following an episode of VH1's Bands Reunited. Although the band didn't actually play a gig for the show, to Cassidy's relief, they have been playing isolated shows in select cities around the world since then. He likes that he gets to play music for audiences without having to be a part of the music industry itself. The band, which features its original line-up, will play Argentina, Chile and Peru this summer if all goes according to plan. If not, Cassidy wouldn't be too disappointed because he's doing exactly what he wants to be doing: living authentically, growing plants from the earth.


Photo credits: Lainey Dyer